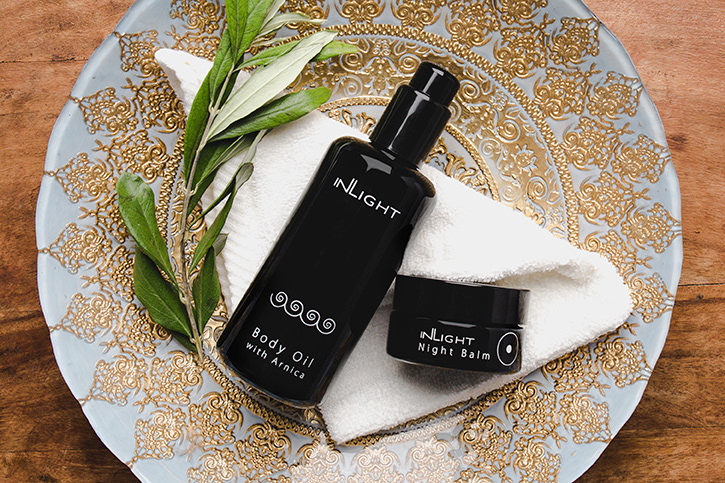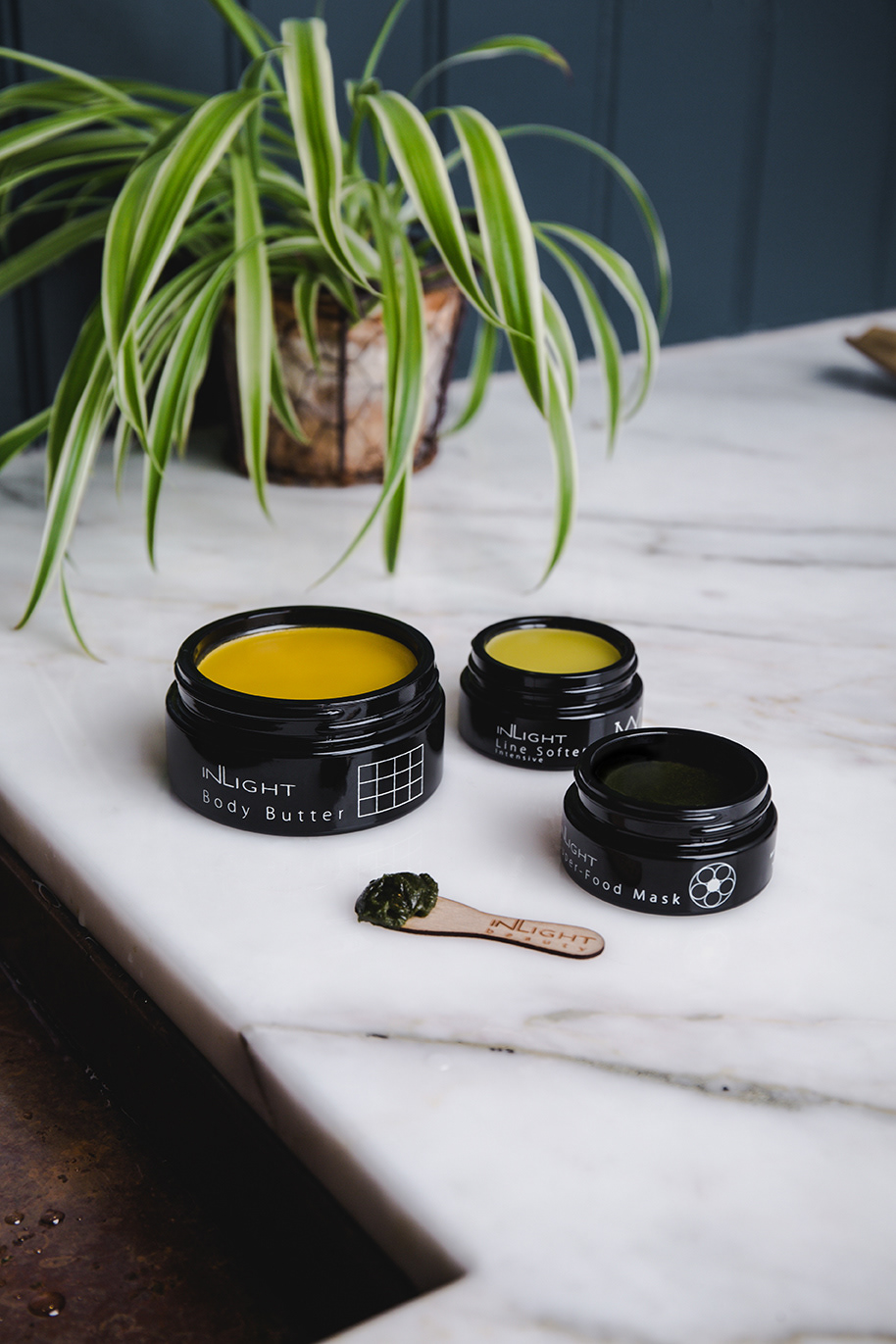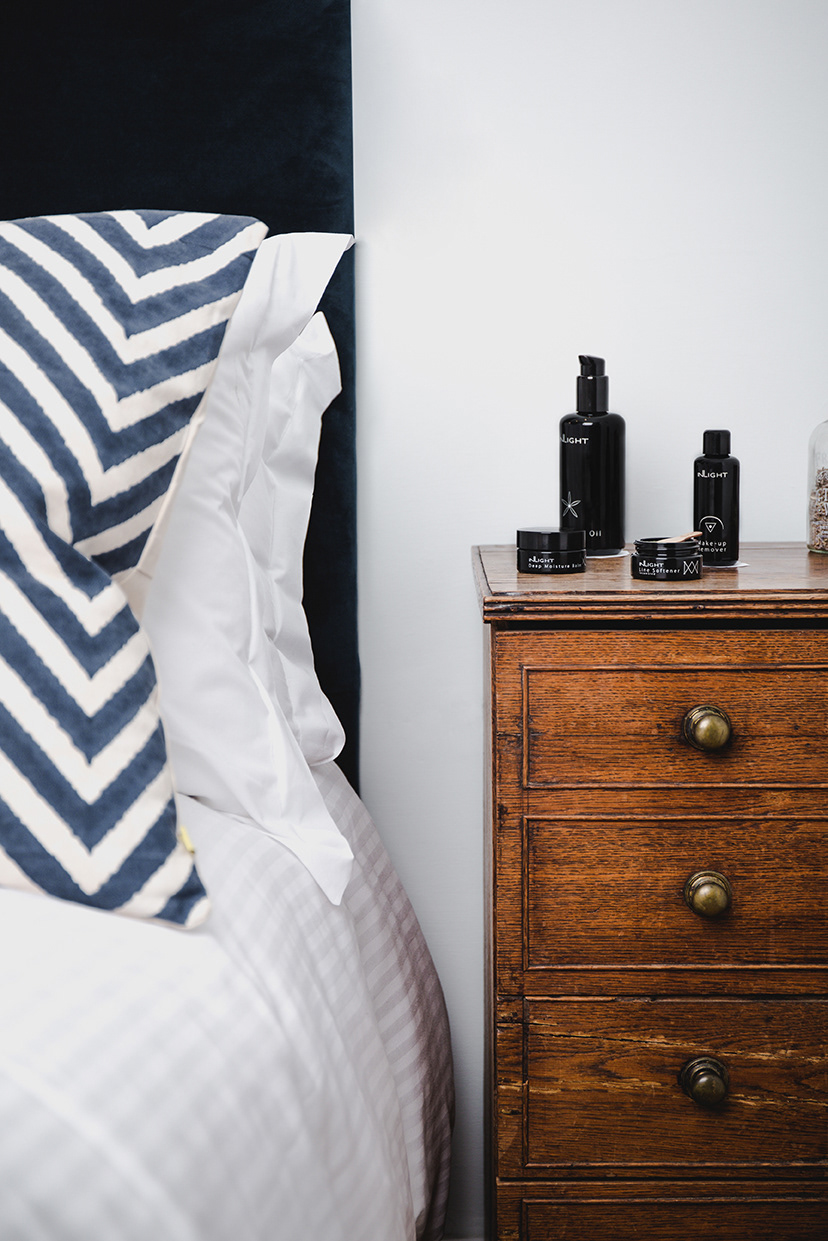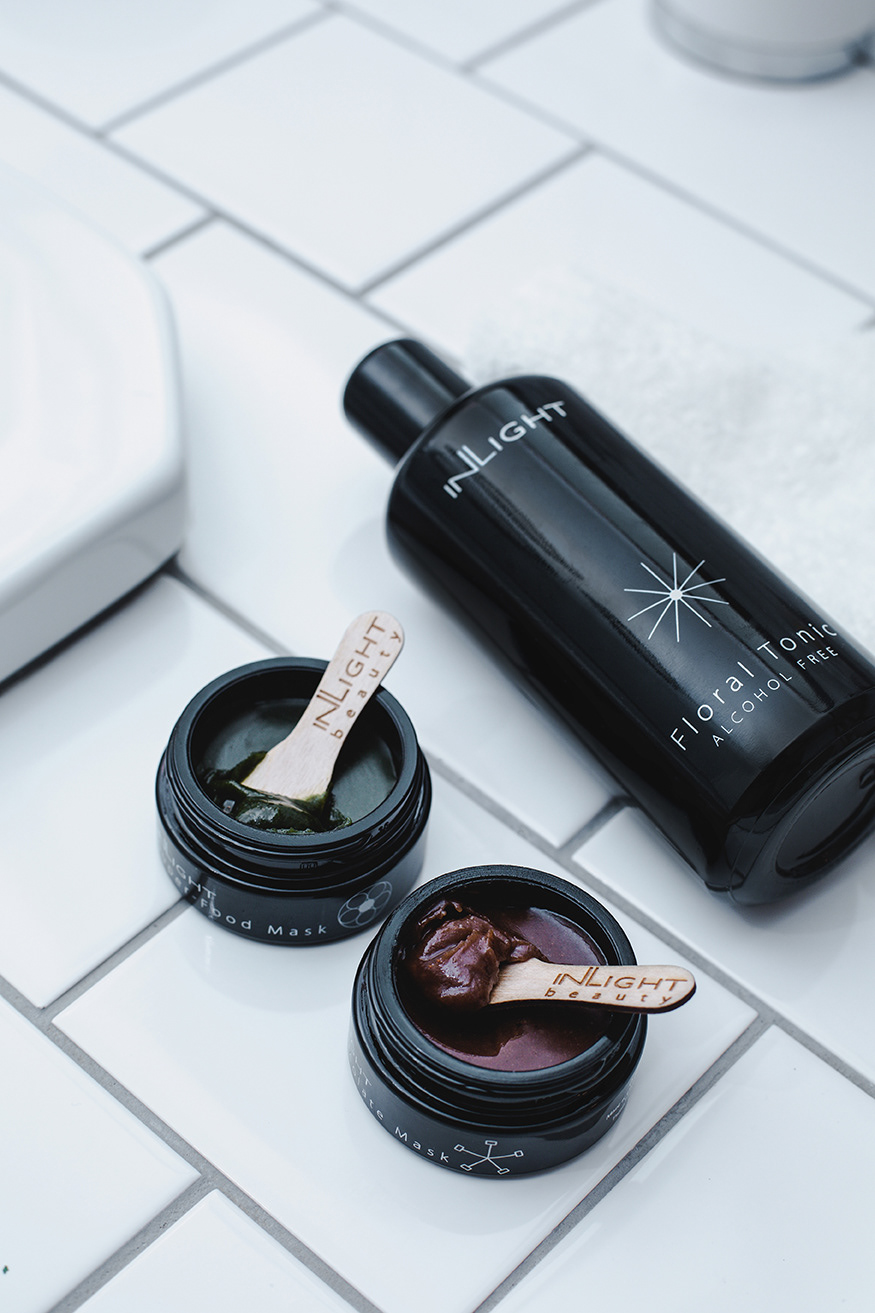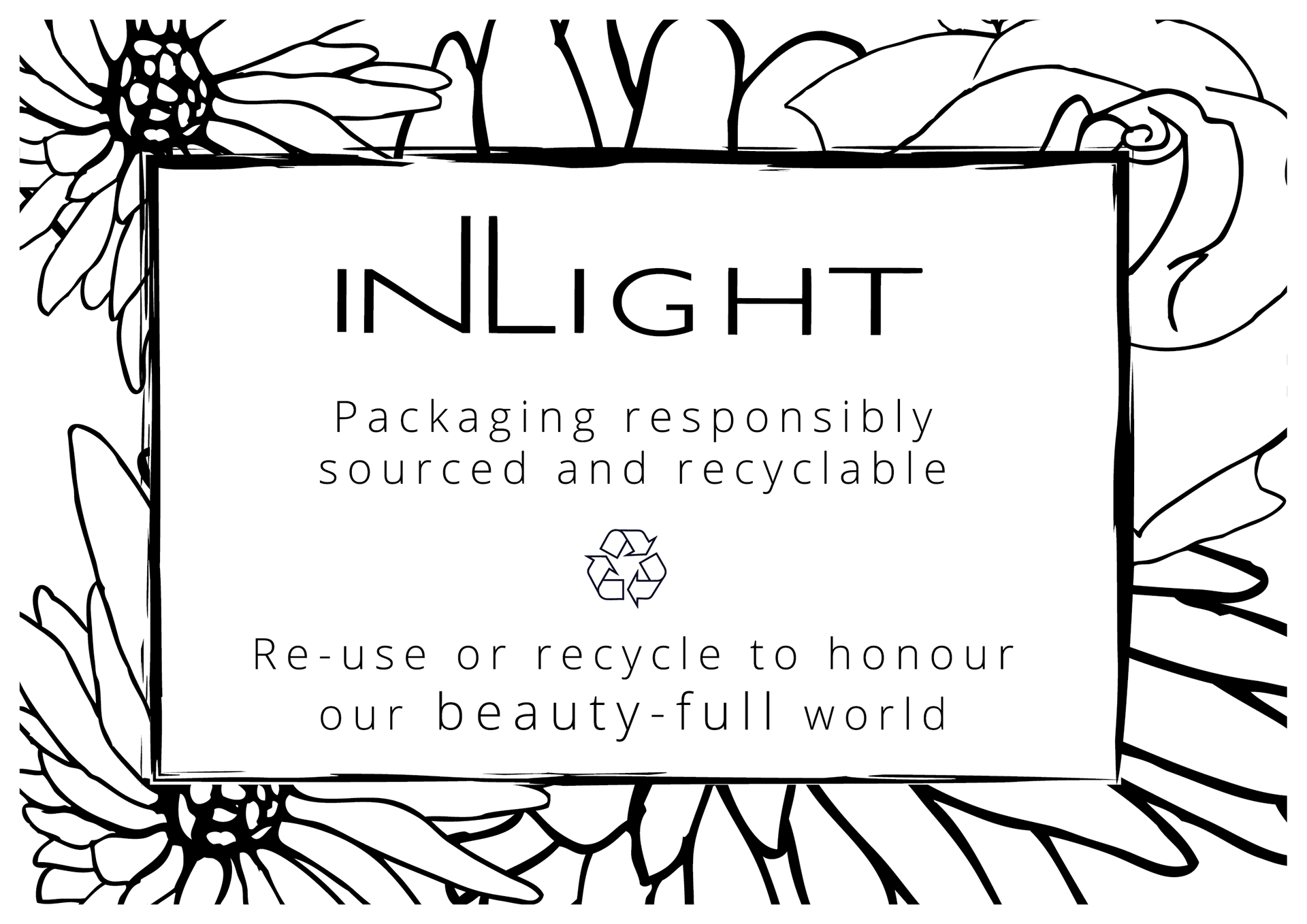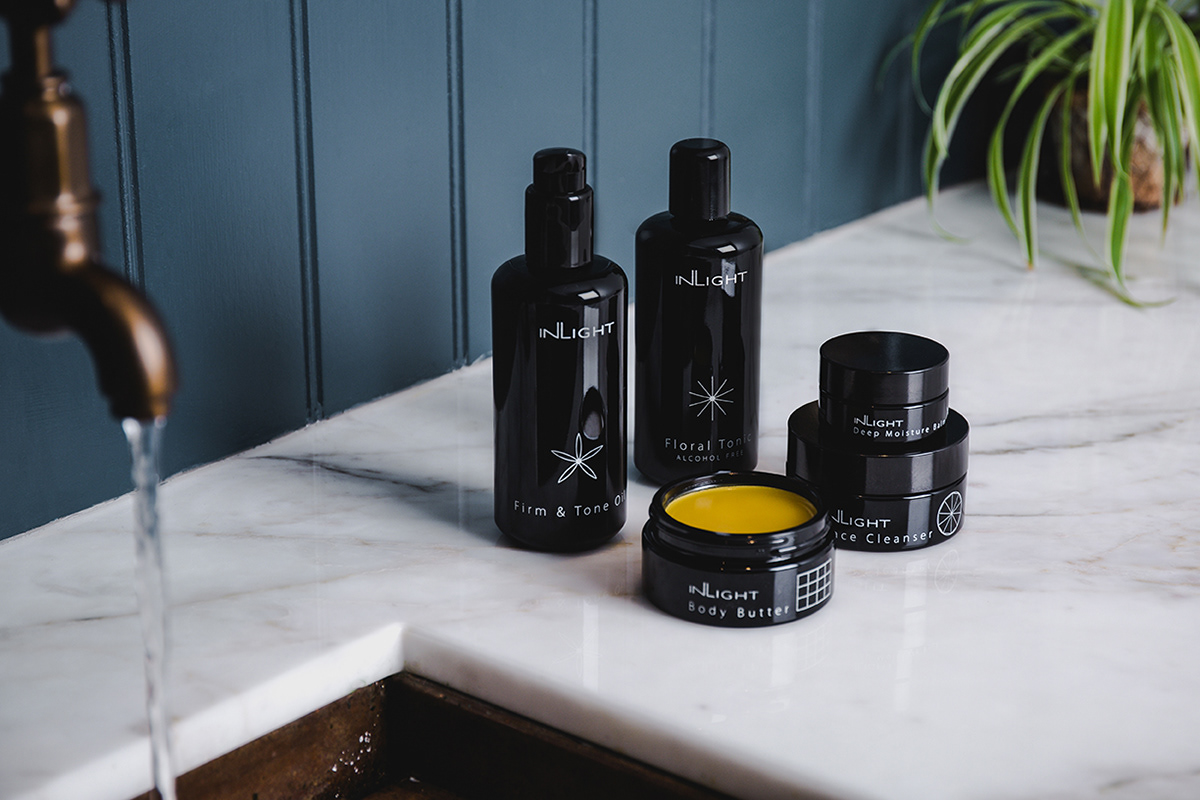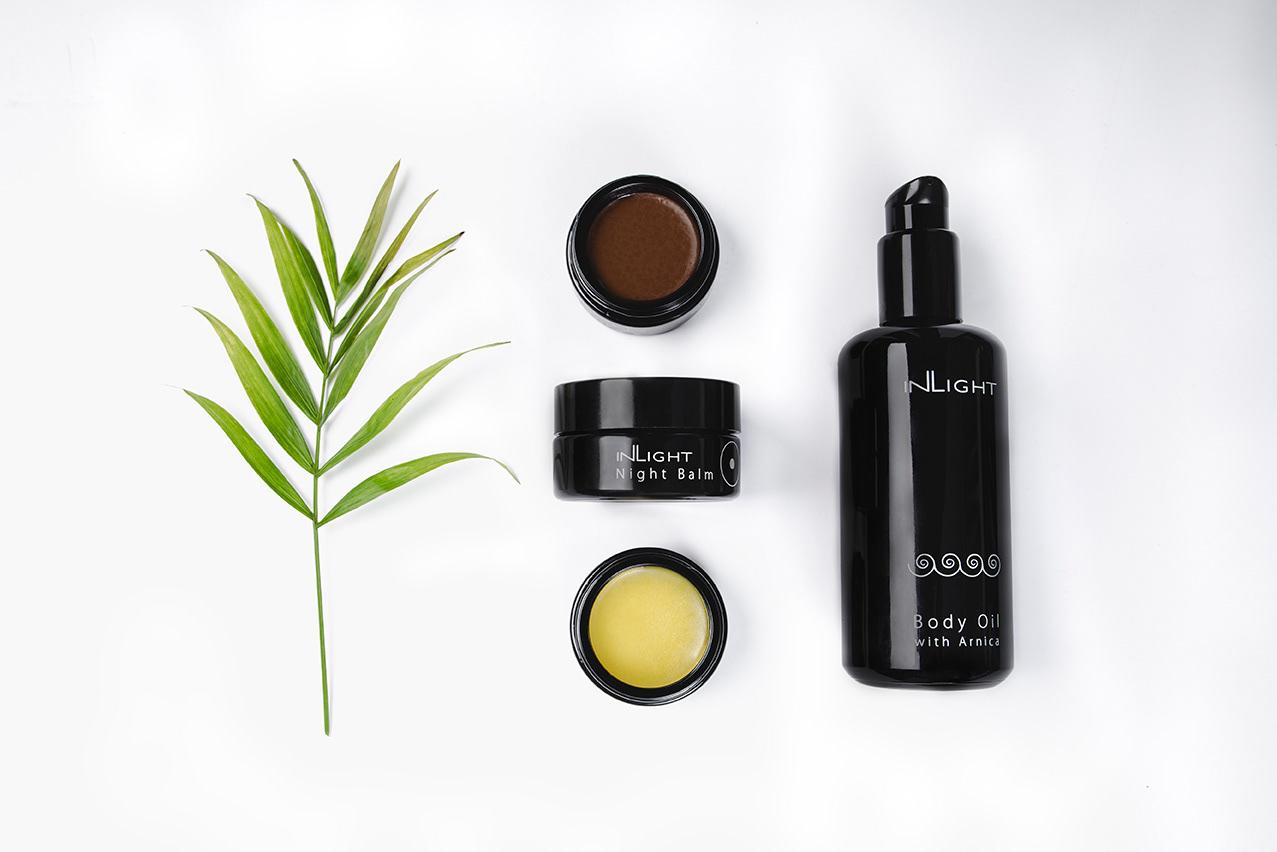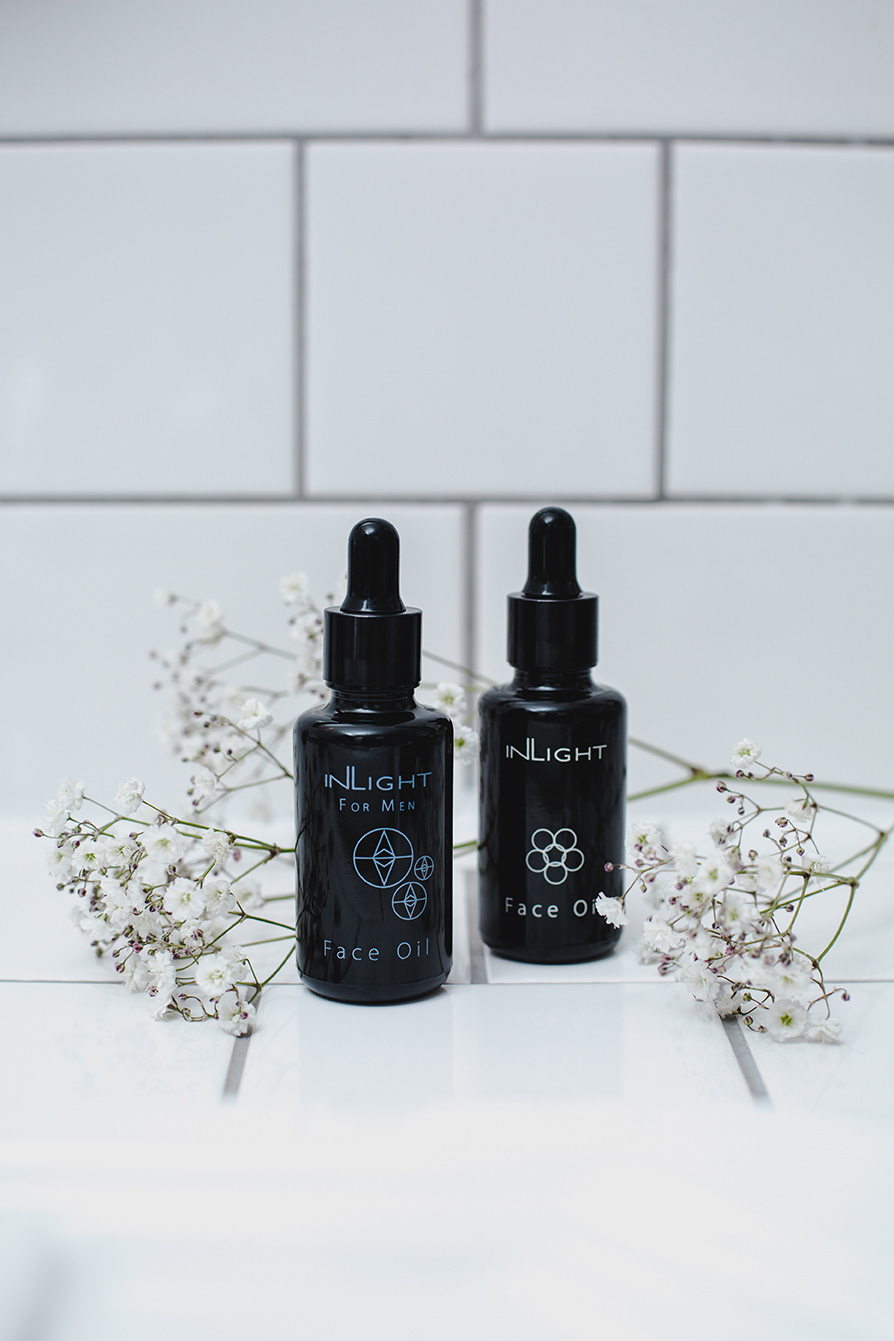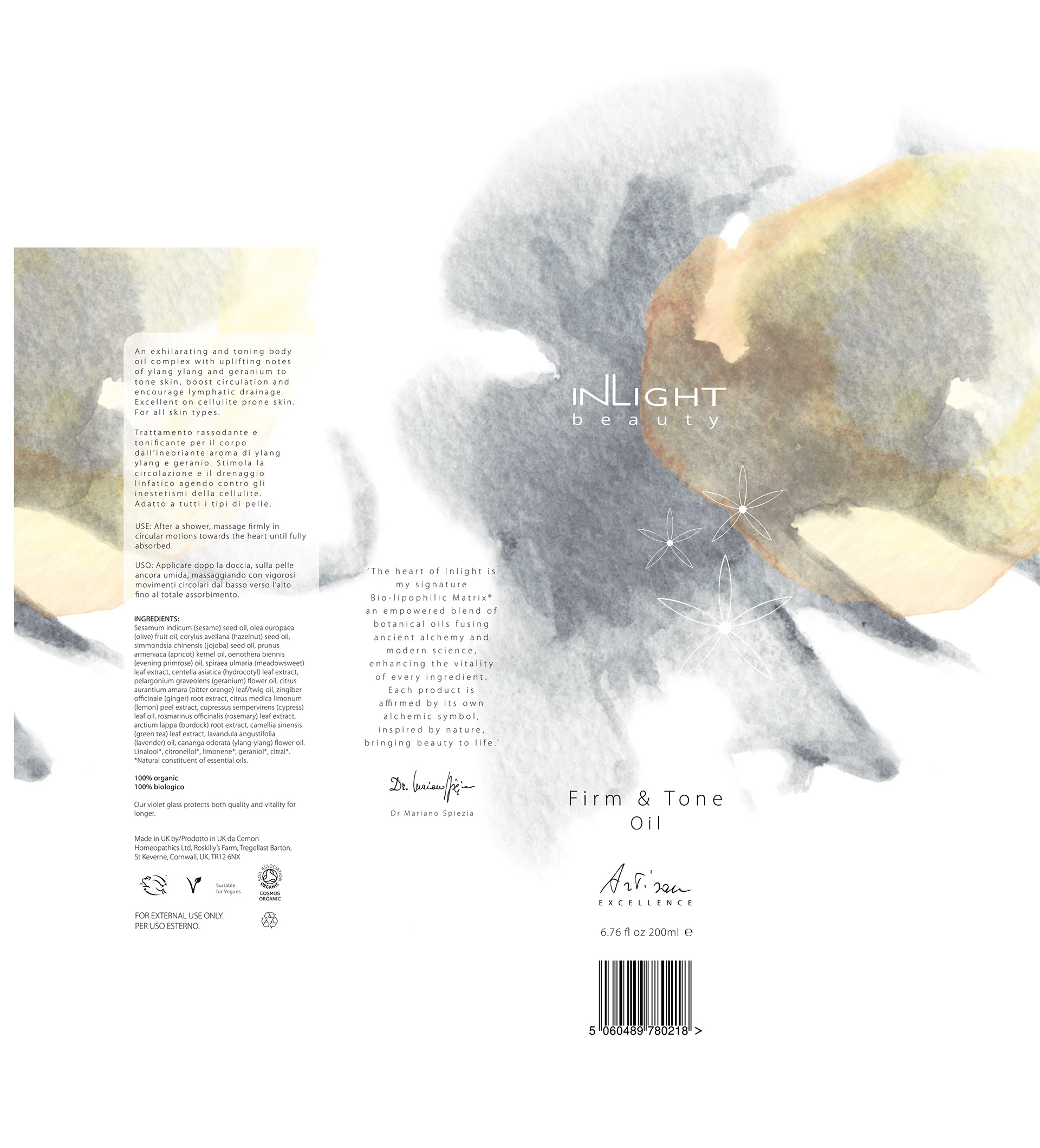 Inlight's artisanal production and eco-luxe credentials were not being represented by its packaging.  I worked very closely with the whole Inlight team to create a look which reflected the quality and care put into each product. 
The final choice for the re-brand of the outer packaging was a watercolor in grey/blue with an overlayed pink and yellow watercolour. This was to represent the 'light' coming through but also the 'art' that is the whole artisanl process behind the brand. Each product was given an alchemic symbol by formulator Dr Mariano Spiezia which I incorporated on both the inner and outer packaging. 
The re-brand was a success and being the sole designer on the project has made this very rewarding.